Fast, easy and reliable file service in a few steps
Our brand new self-made file service is now located at TuningFileServer.com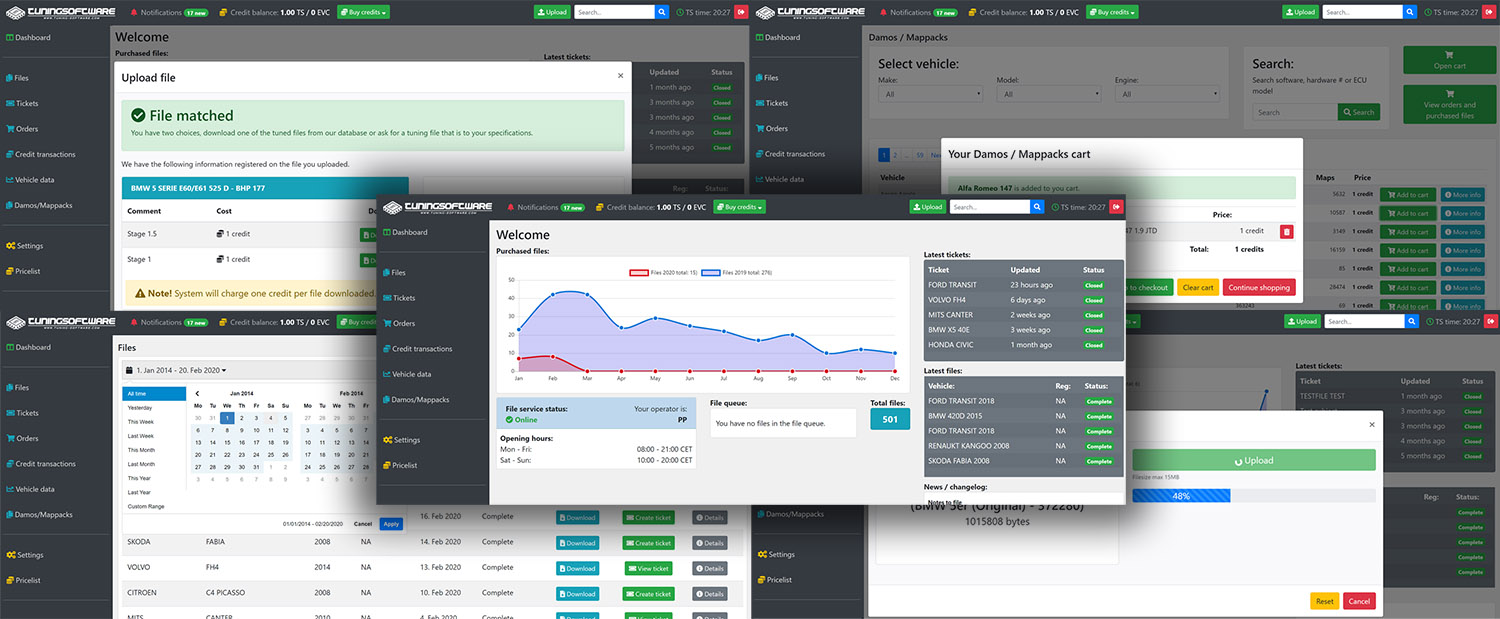 1
Create a account and log in
Register for a free account and wait for e-mail confirmation. Then log in to use our file service.
2
Buy credits
Buy credits to download our tuned files. We use Paypal for secure and easy payment.
3
Read original file
Use your desired tool to read original file from vehicle.
4
File upload
Go to file upload to upload your file to our server.
5
Instant matched file or custom file
Download one of our already completed tuned files (if available) from our file server database or request custom tuning.
6
Finished!
Thats it! And if you need support, please use our easy-to-use ticket system and we will help you as soon as possible!